Originally formed in 1977, Safe Harbor began as a volunteer phone service providing information to women. Soon it was evident the community needed more than just a source of information, especially for people in need of shelter in a crisis situation.
Today Safe Harbor serves adults and children by providing shelter and resources for making positive life choices. Our mission is to empower individuals in abusive situations by providing advocacy and support services; to educate and motivate the community to be proactive in eliminating abuse.
While we are based in Aberdeen, South Dakota, we serve seven counties in northeastern South Dakota including Brown, Campbell, Day, Edmunds, Marshall, McPherson and Potter.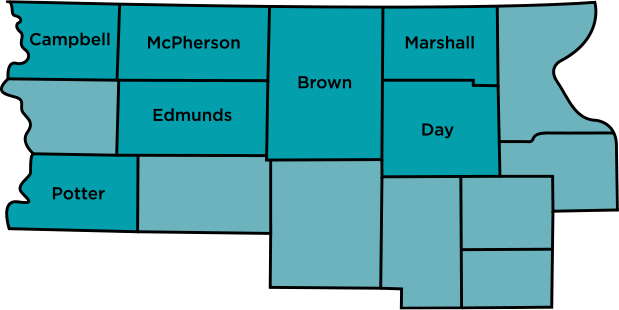 Sexual and Domestic Assault Victim Services
We help victims in northeast South Dakota navigate a traumatic sexual assault or domestic abuse experience through a number of services and resources.
Your Support Impacts Victims
Our nonprofit organization is funded through grants and donations. If you'd like to learn more about our organization or how you can help, please contact us.